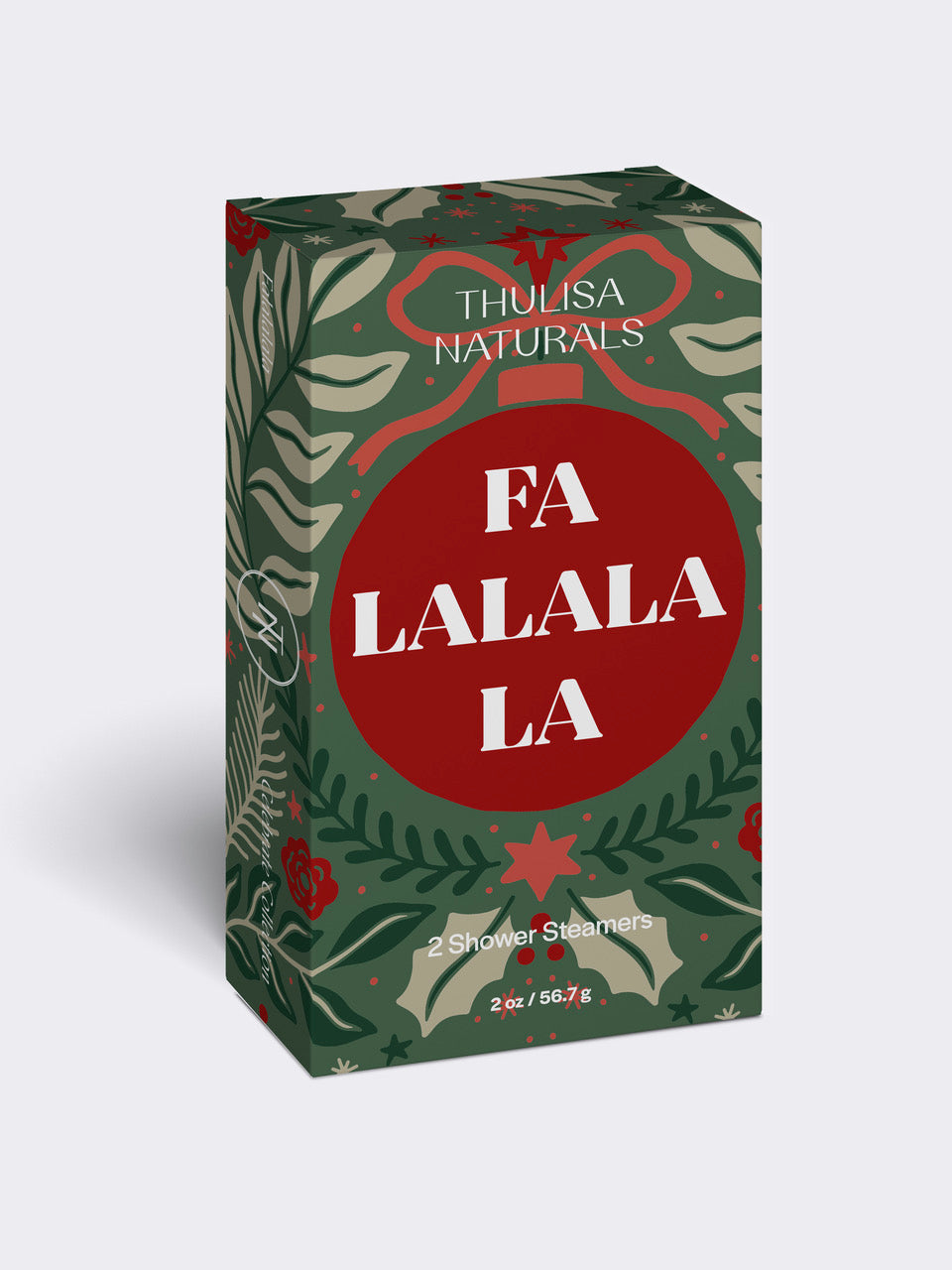 Holiday Christmas Bergamot and Plum Duo Shower Steamers
Here's to our new ' Falalala' giftable  holiday Bergamot and plum shower steamers.Whether you celebrate Christmas gift , Hanukkah, Kwanza or just the holiday season the harmonious balance between zesty, invigorating bergamot and the sweet, luscious depth of plum shower steamers make for a perfect gift or stocking stuffer this season.
Each giftable box contains 2 shower steamers. Each shower steamer tablet lasts approximately 2 showers.
All shower steamers are vegan, handmade in the USA with love and care, made with ethically sourced ingredients and oils and are 1 inch in diameter, the perfect size to prevent wastage while enjoying every last bit of your aromatic ritual. Each of our products are Leaping Bunny certified.
Ingredients

Bicarbonate (Baking Soda), Citric Acid, Zea Mays (Corn Starch), Essential Oils, Natural Fragrance (Non-synthetic scent containing plant extracts), Helianthus Annuus (Sunflower) Seed Oil
How to Use

Get your shower steamy. Place the shower steamer on your shower floor where small amounts can touch the product to release the relaxing aromas.
Tips to make your shower steamer last longer

1. Get your shower nice and steamy 2. Turn exhaust fan off 3. Sprinkle a few drops of water onto the shower steamer to activate it, then place your shower steamer in the corner of your shower.
We Give Back

We're proud to partner with Intsikelelo by donating a portion of all sales to provide nutritious meals to food-insecure preschoolers in South Africa's Western Cape.